Thank you for registering for the Fasting Transformation Summit — use the links below to get the most from this page!
1
Here's your link (bookmark this page)!
fastingtransformation.com/event
This is your DAILY LINK to each day's talks. You DO NOT need an email each day to access the talks, but you may need to clear your browser history when a new day starts!
2
Add Day 1 to your calendar!
Starting Monday, May 11, 2020, at 10:00 A.M. U.S. Eastern.
Add to Calendar
05/11/2020 10:00 AM
05/23/2020 10:00 AM
America/New_York
Fasting Transformation Summit
Join at https://fastingtransformation.com/
Health Talks Online
[email protected]
true
MM/DD/YYYY
alrXHeAQozSbtumTjmAc25014
3
Enjoy your FREE gifts!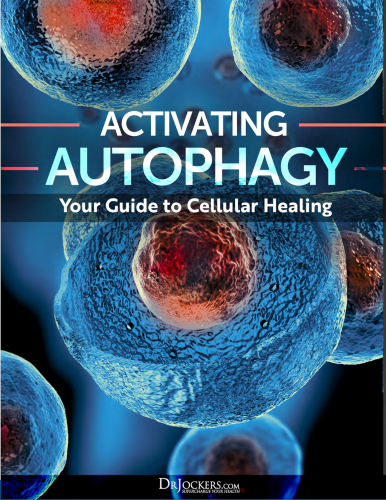 Activating Autophagy: Your Guide to Cellular Healing eGuide
from David Jockers, DNM, DC, MS
Autophagy is a process in which your body renews and rejuvenates its cellular components. This action is critical for optimizing your health and preventing disease. Discover researched-based strategies and attain deep cellular healing!
Fasting Transformation Quickstart eGuide
from David Jockers, DNM, DC, MS
This 56-page guide will help you get started with the right intermittent fasting strategies to burn fat, balance your hormones and double your energy levels.
Enjoy these BONUS gifts from our VIPs!
By clicking the buttons below, you consent to receive offers and related promotional communications from the Sponsor providing that gift. You can withdraw consent at any time.
Let's "Talk" About FASTING eBook
from HealthMeans
Enjoy reading these 3 expert talk transcripts pulled from the 1000s of talks in our HealthMeans library! In this 28-page document, learn about "Weight Loss and Fasting" from Dr. Jason Fung, "Intermittent Fasting and Cyclic Feeding" from Dr. Daniel Pompa and "Fasting for Health and Healing" from Dr. Joel Fuhrman!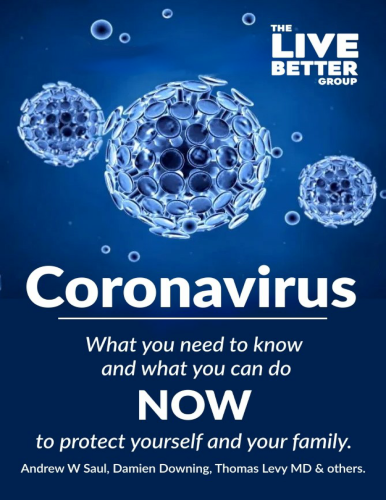 Coronavirus: What You Need to Know Now eGuide
from Live Longer! Feel Better!
Get this indispensable guide to preparing for the Coronavirus -- with contributions from Andrew W. Saul, Thoma Levy, MD and others. Learn how you can best prepare yourself and your family, and discover why the media has closed down honest, valuable solutions.
Sneaky Cancer Symptoms Most Doctors Miss eBook
from The Truth About Cancer
Are you worried about cancer? Current statistics indicate that 1 in 2 men and 1 in 3 women will face a cancer diagnosis during their lifetime. Discover the early warning signs and strategies to lower your risks.
4
Enjoy your introductory expert talks!
Bookmark this page in your browser so you can return to it at any time.
Fasting, Ketosis and Cancer
from Nasha Winters, ND, FABNO, LAc
Download a Transcript of this video
In this free video, learn:
Discover the metabolic approach to cancer
How to prepare for chemo (and maximize results!)
Fasting strategies to prevent cancer
Fasting and Inflammation
from Peter Osborne, DC, DACBN, PScD
Download a Transcript of this video
In this free video, learn:
Choosing the right lab tests
Nutrition strategies to reduce inflammation
Impact of fasting on inflammatory levels
Creating a Fasting Lifestyle for Hormone Optimization
from Daniel Pompa, PScD
Download a Transcript of this video
In this free video, learn:
Implementing diet variation for hormone optimization
Advanced intermittent fasting strategies
Preparation for extended water fasting
6
Meet Your host!
Dr. David Jockers is a doctor of natural medicine, a functional nutritionist and a corrective care chiropractor. He currently owns and operates Exodus Health Center in Kennesaw, Georgia, and runs one of the hottest natural-health websites, DrJockers.com, with over one million monthly visitors. His work has been featured in popular media such as the Dr. Oz Show and Hallmark Home and Family.
Dr. Jockers is the author of the best-selling book The Keto Metabolic Breakthrough and is a world-renowned expert in the area of ketosis, fasting and the ketogenic diet. He is the developer of the bestselling Navigating the Ketogenic Diet eCourse and host of the popular Keto Edge Summit and the Fasting Transformation Summit.
Dr. Jockers lives in Canton, Georgia, with his wife, Angel, and his twin boys, David and Joshua, and his daughter, Joyful.
7
Get the HealthMeans Spotlight on Fasting, FREE! —
8 of our "best of the best" talks on health and healing — when you create a FREE account today!
8
Take advantage of sale prices when you order today!
Select Your Package
Online Access Only
Access the following via exclusive online portal.
$119 $49 Online Access Only
Buy Now
Most Popular
Online Access + Flash Drive
Access the following via exclusive online portal & flash drive.
$199 $89 Online + Flash Drive
Most Popular

Buy Now
Online Access + Transcripts Book
Access the following via exclusive online portal & transcripts book shipped to your address.
$199 $89 Online Access + Transcripts Book
Buy Now